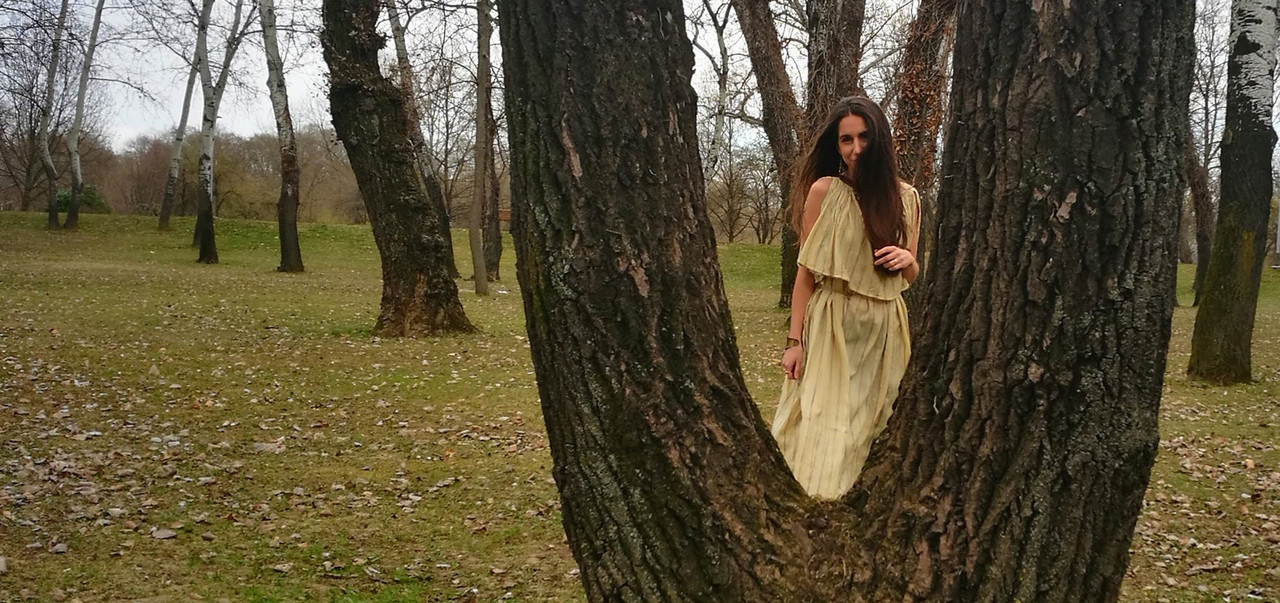 Carnival – Fašnik (Poklade) by Arx Novum
Costumes Vendi Jukić Buča
Sewing Janka Rihar Photography Arx Novum Association

All rights reserved.
Fašnik (poklade), svečano razdoblje prije korizme, potječe još iz rimskog doba, a najvjerojatnije se razvio iz bakanalija, luperkalija i saturnalija uz prisutnost magijskih vjerovanja u protjerivanje zlih sila i zime. Stoga su i naše rimljanke, u želji za toplijim danima, prizivale buđenje prirode i dolazak proljeća.
Fašnik (Poklade), a carnival in Croatia during the ceremonial period before the Lent, originates from the Roman period. Most probably it developed from the Bacchanalia, Lupercalia, and Saturnalia festivals combined with magical beliefs in the banishment of evil forces and the winter period. Therefore, our Roman women also, wishing for warmer days, invoked the awakening of the nature and the arrival of spring.
Models
Kristina Gwirtzman (lokacija/location Bundek, Zagreb)
Linda Bednjanec (lokacija/location Slapnica, Žumberak)
Katarina Mužar (lokacija/location šuma Jazbina, Zagreb)